The New TV

Experience a complete, fully integrated, ready to use solution with a personalized UI experience, ultra-fast channel change, and tailored recommendations. We strive to develop the best IPTV experience with a minimum effort and investment from the client' side.
Committed to help you gain your competitive advantage and drive operational efficiencies by integrating the latest advancements in technology, we offer the complete solution: intuitive user interfaces on PC, TV and mobile devices, enforced by fast responsive backend and solid middleware.
Our IPTV solution consists of different modules that can be either licensed individually or together as an end to end product, ready to go, providing the quickest time-to-market opportunity. On top of this, we can offer integration and custom development services in order to personalise our solution to better fit your business needs, based on a Time and Material contract.
Each module is build around the core IPTV client with Live TV stream service and is desined to support and enhance the customer experience, while helping the company to better understand user needs.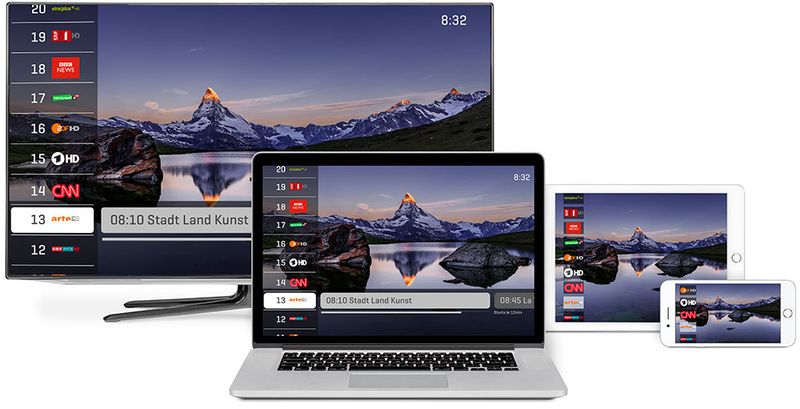 nPVR Streaming
A cloud based digital video recorder, which allows the user to add any number of parallel recordings, use catch-up and replay functions.
Middlware
Easy, fast and responsive user interface with custom development based on all the features provided by Android, on top of the Linux base.
Backend
Choose exceptionally fast speed, improved security, extended availability and reliable data caching for the busiest websites on the internet.
Device Management System
Organise and manage remotely all your devices, equipment or sensors, collect data reports, manage user database,send updates and notifications.
IPTV Client 5TB, Android, iOS, Web
The system launcher enables control of the entire user experience, running scalable, stable and with the best picture quaIity avaiIabIe, for all devices.
Digital Rights Management
An integrated and efficient way to deliver and secure content on all devices with access to the main platforms: Microsoft, Google, Adobe and Apple.
Real time analysis
Get to know your consumers with comprehensive user behaviour statistics and powerful data analysis on interactive, reaItime dashboards.
Internet of Things
Control your other devices, sensors or equipment, with an easy to use interface, voice recognition, easy installation and full data protection.
Fast Channel Zapper
Enjoy multicast streams with the speed of unicast streams, and start playing multicast channels almost instantly, without the specific delay.